Correspondence appointments are asynchronous and ideal for getting feedback and answers to questions from a writing consultant over a longer period of time. You provide your draft along with information/requirements for a writing assignment prior to the reserved appointment time. About an hour after the reservation time, you will receive an email notification that your feedback has been uploaded. These appointments can be completed without a consistent internet connection. You can upload your paper from any wi-fi connection and return to our scheduler at a later time to download your written feedback.
What will the feedback on my writing look like?
The comments from your consultant will appear in the margins of your document. If you don't see your comments immediately when you open the file in Microsoft Word, click on the View menu and select the Markup option.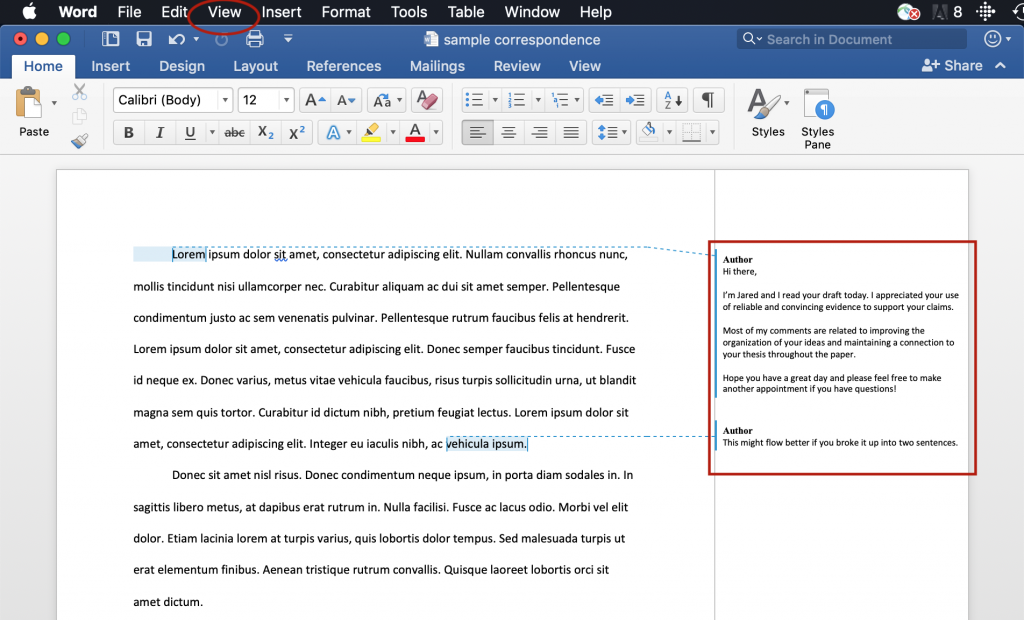 How will I know when my feedback is available?
You will receive an automatic email notification when your consultant uploads their feedback. The subject line of the email will say New File Available and the sender will be University of Mississippi Writing Centers. Your file will be attached to the notification email. If you need to access your feedback file at a later time and can't locate the email, you can always return to your appointment reservation on the scheduler to download it again.